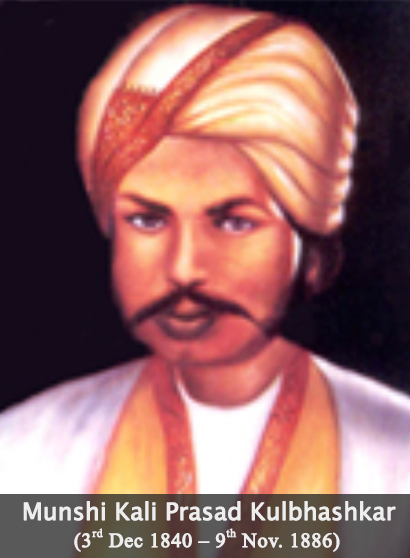 K. P. Training College a co-educational institution, situated in sacred city of Allahabad on the confluence of river Ganga, Jamuna and invisible Saraswati, is one of the oldest teachers training institution of the State and is being managed by the Kayastha Pathshala Trust which is supposed to be biggest educational trust of the country. Kayastha Pathshala also manages & runs other educational institutions namely.
C.M.P. Degree College
Kulbhashkar Ashram Degree College
Kulbhashkar Ashram Inter College
K.P. Inter College
K.P. Girls Inter College
K.P. Convent School
K.P. Nursery and Junior High School
K. P. Training College is a co-educational institution, managed by the Kayastha Pathshala Trust. The college prepares students for the Degree of Bachelor of Education awarded by the University of Allahabad.
The college is a constituent college of the central University of Allahabad and prepares secondary school teachers imparting theoretical as well as practical knowledge of skills of teaching and preparing effective teachers for developing the society through its products.
The aim of the college is to prepare effective, energetic, efficient teachers imbibing moral and ethical values. The college believes in eclecticism of all the ism, Idealism, Naturalism, Pragmatism, and Realism but the basic philosophy of the college is to transform than to inform. Traditionalism and modernity is blended to shape their proper growth.
Particulars of Organization
Principal is chief executive functionary of the college and exercises general supervision and control over the affairs of the college and be responsible for organization of teaching and other curricular activities and control over the staff of the college. He/She:-
– Shall sanction leave to teaching and non-teaching staff as per ordinance and regulation, receipt and realization of grants from University / UGC due to the college and the state of expenditure there from under budgetary head and keep governing body informed through Treasurer about it.
The Principal has many other duties and responsibilities as stated in ordinance and regulation. The decision making process is adopted as per the ordinance and follow norms for its functioning , set by National Council of Teacher Education and University ordinance (Norms and Standards for bachelor of education programme – NCTE)
Documents held by the college under its control
Institutional – all the correspondence regarding Teaching, Non-teaching Staff and students. Administrative, Finance and academic documents.
Students related – Admission, Examination, Attendance, Scholarship, B.Ed. activities.
Staff related – All the documents related to teaching and nonteaching staff attendance, time table etc.
Committees and council of the college – Click here
| NAME | PHONE NO. | Email ID |
| --- | --- | --- |
| Principal | 9452492780 | kptcallahabad1951@gmail.com |
| Dr. Sharad Srivastava | 9415029542 | ybab60@gmail.com |
| Dr. Priyanka Singh | 9415674648 | priyankasingh.singh873@gmail.com |
| Sri Atul Gurtu | 9935503448 | atulgurtukptc@rediffmail.com |
| Dr. Rajesh Kumar Pandey | 9415541372 | rajeshjyotipandey@gmail.com |
| Dr. Namita Sahoo | 8004016846 | kptcallahabad1951@gmail.com |
| Dr. Shakti Sharma | 9451080040 | shakti@gmail.com |
Public Information Officer – Dr. Sharad Srivastava, Lecturer
Mobile NO. – 9415029542
Email id – ybab60@gmail.com
Information seeking facility is available under Right to Information Act 2005 for all the citizens of India.